Multi Vacation Rental 1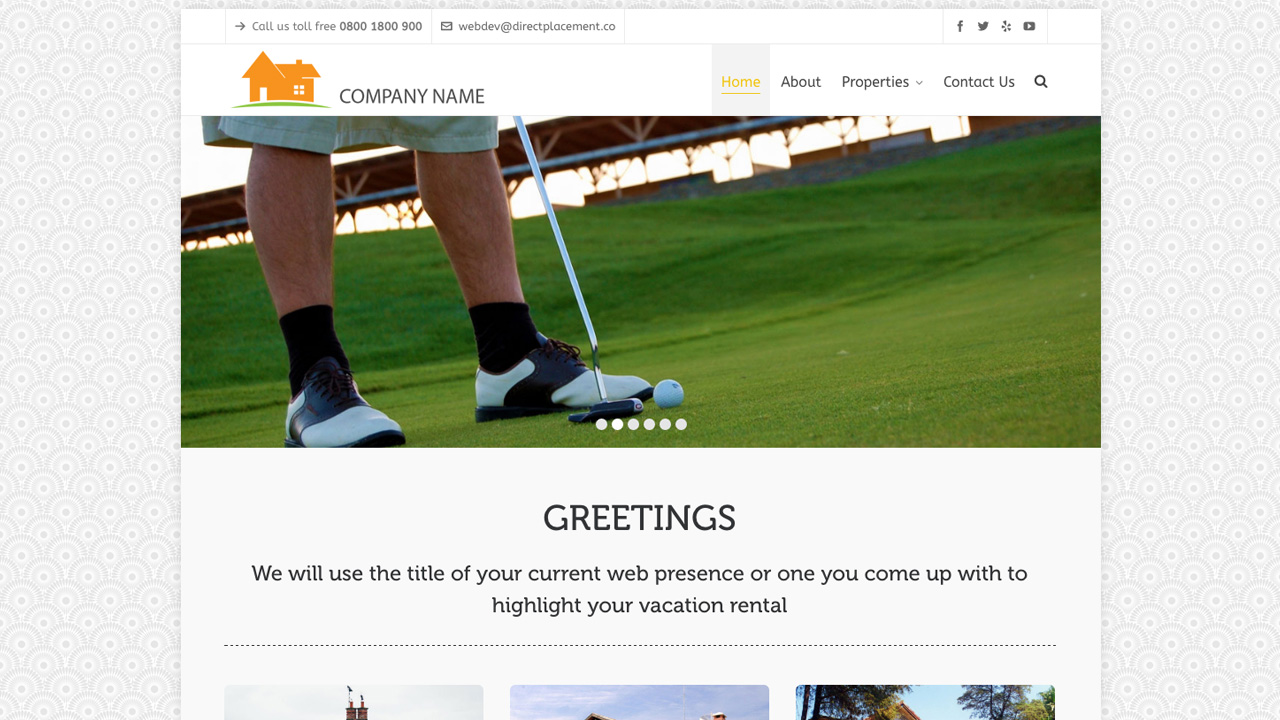 To Visit the live Demo go here: Multi Vacation Rental 1.
This website template is an excellent choice for a company or individual renting out multiple vacation rentals. The "Home" page provides space to list all of your open rentals. These sections include each property's picture, name, and main selling points.
If you want a potential renter to immediately know if you have a rental with the number of beds and baths they need, this is the template for you! Each of these rental sections also have a link to a page with more information about the rental. On these pages, you can really sell potential renters on your properties by providing all of the information they could want on that property. There is room for a property description, rental rates, property amenities, and information about the area around the rental. Plus, this page even has a contact submission form. This makes it even easier for potential renters to contact you once they've decided to ask about your rental.
The website template also provides an "About" page in addition to a description of your company in the footer of every page of the website. This will allow you to provide potential renters with even more information about your company and rentals.
Finally, this option allows for connecting your social media feeds such as Facebook, Twitter and more! If you are looking to feature your vacation properties on a stylish and functional website, this is the template for you. Contact us to start today!