Service Industry 1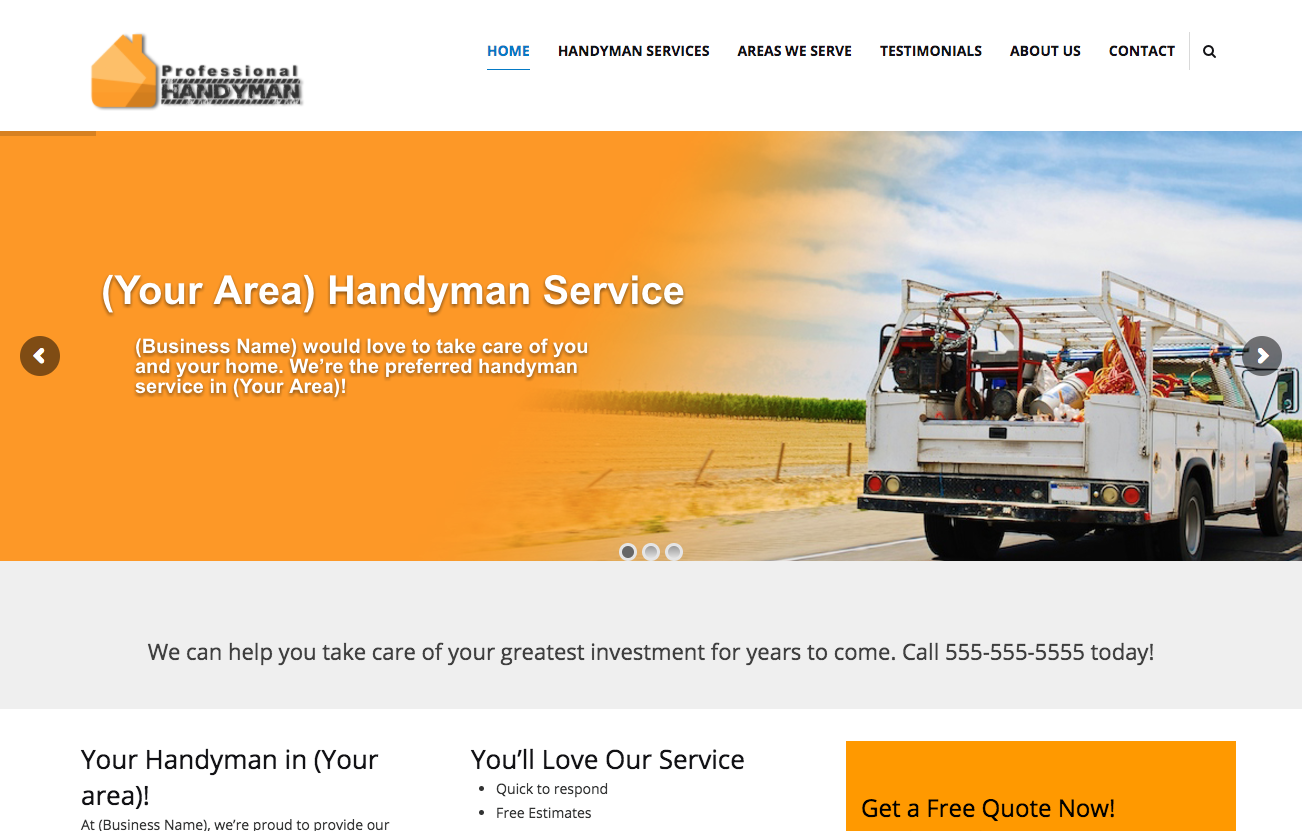 To Visit the live Demo go here: Service Industry 1.
With this website template, you can feature every aspect of your service industry business with ease. The template's "Services" page will provide a brief description of your business as well as a detailed list of all of the services you can provide. Your service area is also highlighted in an interactive Google map on the template's "Areas We Serve" page. The map will include a pin with your business logo designating the location of your business in addition to the locations you serve. This means it will always be quick and easy for customers to find what services you provide in their area.
The "About Us" page gives your business the chance to introduce your business, history, goals, guarantees, and more. Providing accessible information about your company directly on your website will make it that much easier for customers to choose to use your service.
Then, a "Testimonials" page further eliminates any of your customer's concerns about hiring your business. It provides a timeline of testimonials so that your customers can see the quality of your service over time. Your customers also have the chance to contact you through a contact submission form every step of the way. Each page of the website makes it clear and simple for any customer to learn more about your business and hire your service.
If you are a service industry business in need of an effective website, this template is for you. Contact us to get started today!