Service Industry 3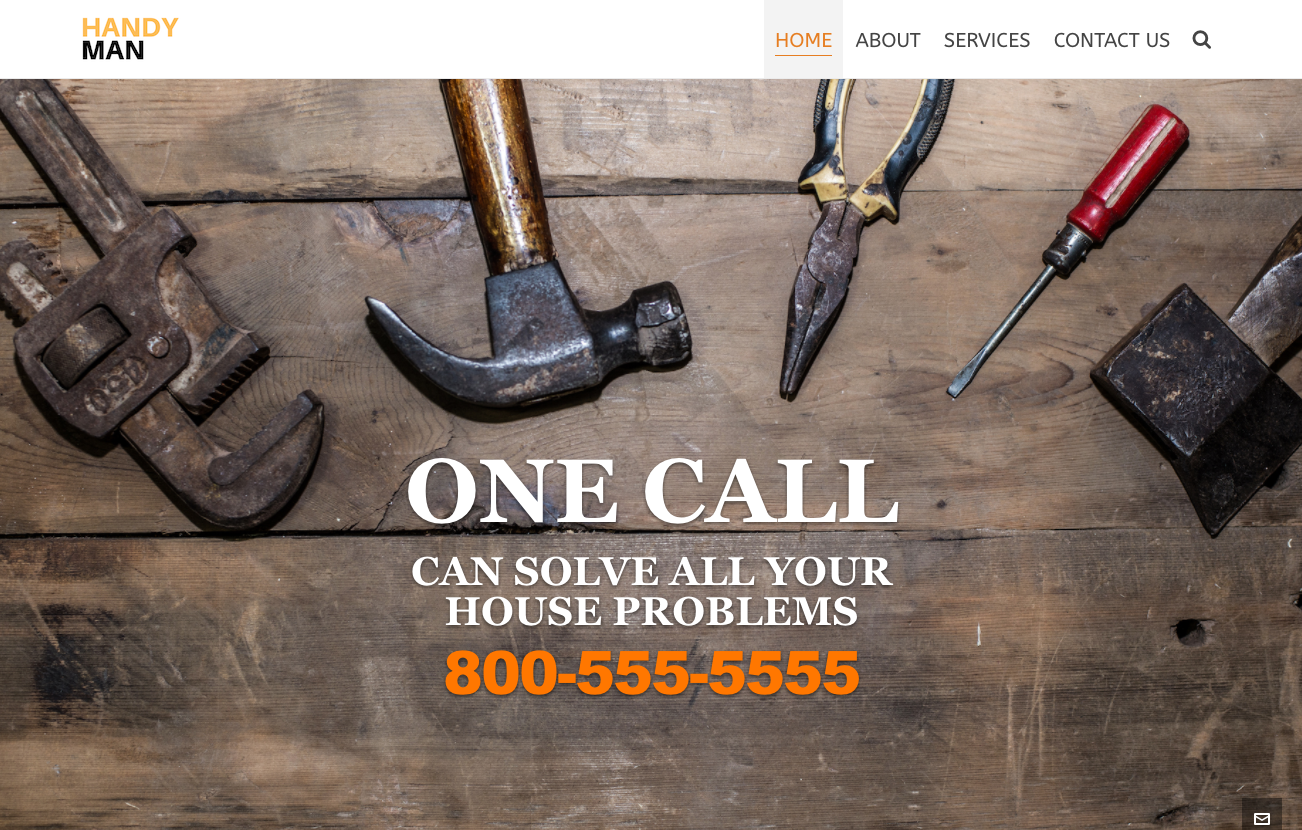 To Visit the live Demo go here: Service Industry 3.
This website template is perfect for a service industry business with a lot of information to offer. All of the important information about your company will be easily accessible from the home page alone. The design of the "Home" page catches a potential customer's attention immediately with a space for a large picture and your business name, slogan, and phone number. Then, potential customers can scroll down to find a numbered list of your services. This list includes snippets of information about each service and links to a page on the website with more information. Potential customers can continue scrolling to find testimonials and a map of your service area. This will allow them to figure out if your company is one they can and want to work with before they even have to click onto another page.
The template also has a search bar available on every page which will list all of the content on the website related to a search. This will make it even easier for customers to find the information about your company or service as fast as possible. Once they have decided to contact you, they can use a contact button that moves when you scroll so that it is always located in the bottom right corner of every page. When that button is clicked, a contact submission form pops up so that potential customers can send you a message without even having to leave the page. With this template, your customers will never feel like they didn't get enough information about your company and services. Contact us today to get started!