Single Rental 1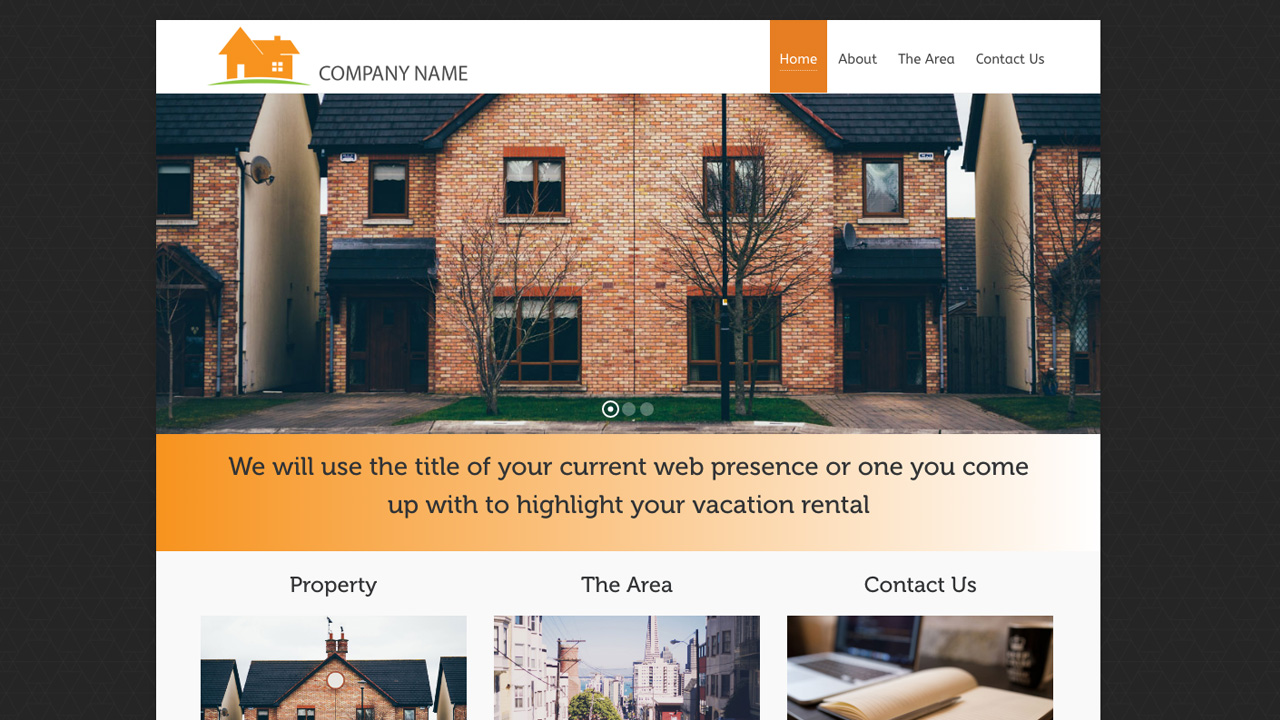 To Visit the live Demo go here: Vacation Rental Turnkey 1.
This easy-to-navigate website template is perfect for a vacation rental by owner! The "Home" page includes a large section of rotating pictures to highlight the beauty of your rental. The "Home" page also provides space for brief descriptions and links to the other main pages of the site: the "About" page, "The Area" page, and the "Contact Us" page.
The "About" page is set up to highlight every aspect of your rental! All of that information can be found under tabs for a description of your property, a dedicated rates section, and a functional chart for amenities. Plus, this template provides space for you to highlight any exciting information about where you rental is located on the "The Area" page. This gives you even more opportunity to sell potential renters on why this is the perfect place for them to vacation.
Once you have a potential renter interested, this template also makes it easy for them to contact you by using the "Get In Touch" form! A pop-up Contact Us button is always located in the bottom right hand corner of every page. It even moves when you scroll to help ensure potential leads are not lost! This website template is perfect for anyone looking to highlight a single rental property, contact us to get started today!