Single Rental 2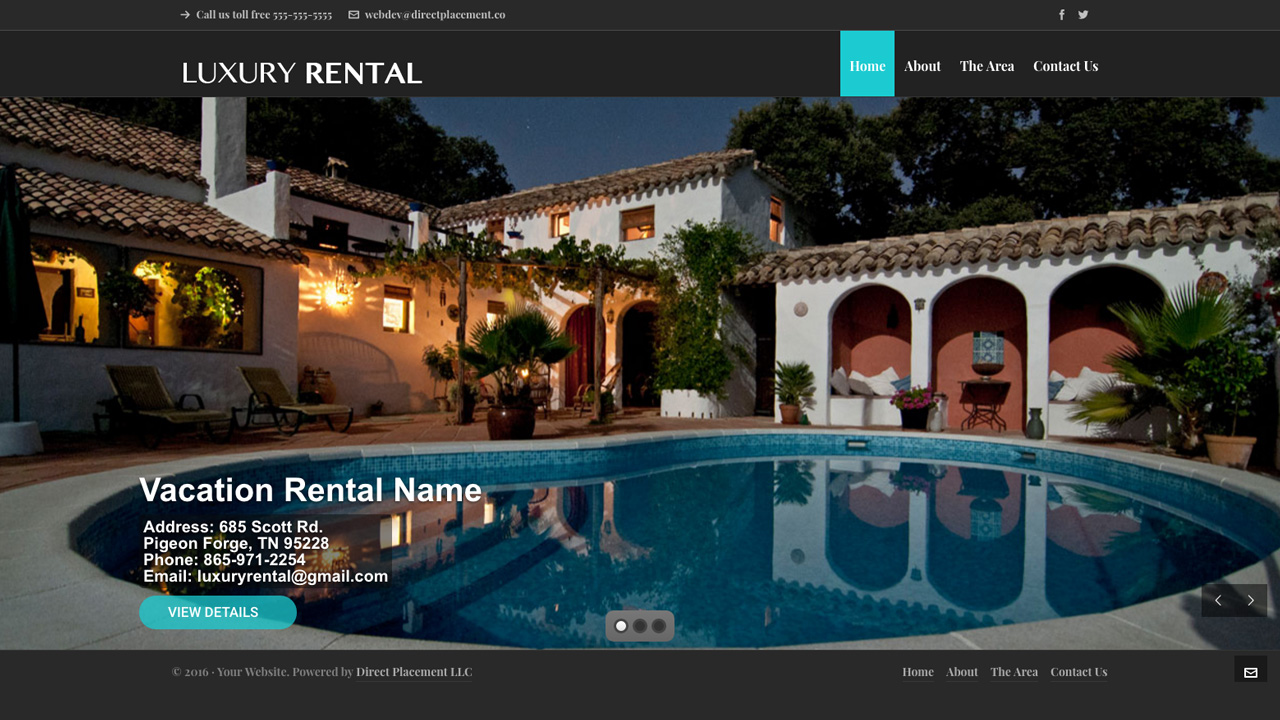 To Visit the live Demo go here: Vacation Rental Turnkey 2.
This website template is excellent for featuring your vacation rental property! Pages specifically dedicated to information about your luxurious property make it easy to highlight all of the luxurious aspects of your property. This website will also let pictures sell the property for you! The home page features a large space where three pictures can cycle through and display the unique and beautiful aspects of your rental and location. These pictures can draw even more potential renters in.
Once you have caught someone's attention, this template makes it easy for them to contact you! Your phone number and email will always be easily accessible in the header of every page of the website. This means potential renters never have to look far once they've decided to get in contact with you. There is also room to provide links to your Facebook, Twitter, Instagram, and other accounts in the header section. If your goal is to direct potential customers to your social media account, this can be very effective. All in all, this website is perfect for featuring a vacation rental by owner. Get started today!