Single Rental 3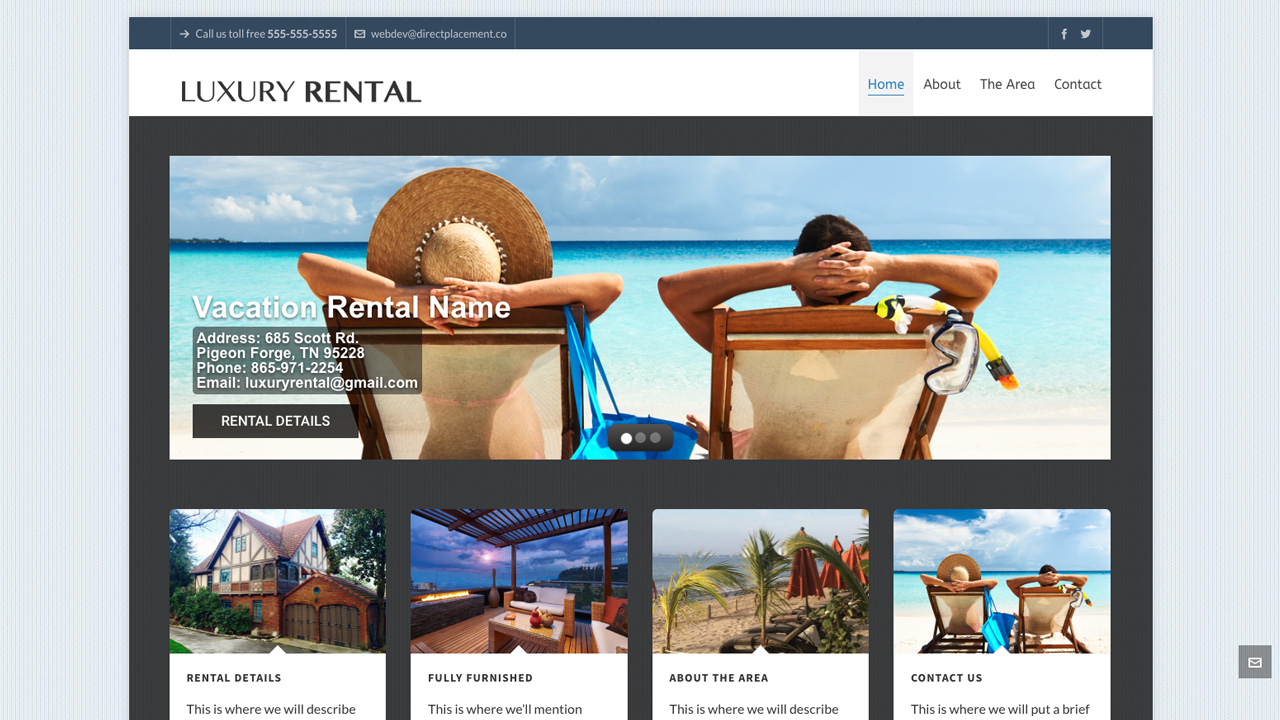 To Visit the live Demo go here: Vacation Rental Turnkey 3.
This website template if perfect for highlighting luxurious rentals! The design is eye-catching and interesting while remaining professional and easy-to-use. There are multiple spaces for pictures on the "Home" page. This allows you to draw potential renters in with the beauty of your rental and location. You can also promote your rental's main selling points on the front page!
If you want renters to know about a classy, fully furnished living room, beach access, or more, this website will do that! Links on the "Home" page allow you to immediately direct a potential renter's attention to the most important aspects of your rental. With this website, your potential renter will never be confused about the location of your rental or how to contact you.
The template offers easy-to-spot contact submission forms and contact information on several pages. Plus, your rental's location is mentioned in a bold pop-out box on the "Home" page as well as on an interactive Google map on the "Contact" page. Potential renters can find all of the information they could possibly want when you are using this template. If you are looking to promote your luxury vacation rental, this is the website for you! Contact us to get started now!