Direct Placement, LLC is Now Partnered with SiteLock!
A leader in the website security industry with over 12 million websites using their services, SiteLock has made it a mission to provide affordable and accessible cybersecurity and website security to small and medium sized businesses. With the new partnership, that makes Direct Placement, LLC your one-stop-shop for all things website related. From website builds and hosting to advertising and now to security, you've got everything covered in one place.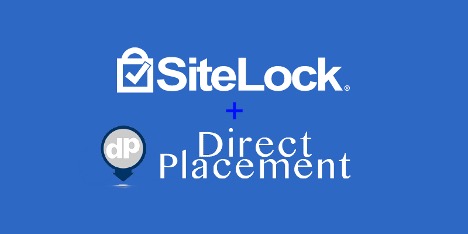 The pandemic has created a global shift in the landscape of the web. More companies than ever have made the transition to conducting business online, making the need for website security higher than ever before. There's a common misconception that only large businesses are the targets of cyber-attacks, but this is not the case. The majority of attacks are automated, exploiting commonly known vulnerabilities regardless of who runs the website. The good news is that because most of these automated attacks target vulnerabilities that are known, protecting your website from malicious intent is manageable with the services that Direct Placement and SiteLock provide.
Who is Direct Placement?
We are a Digital Advertising Agency who specializes in Direct Placement®, Pay-Per-Click Management, Flat-Rate SEM, Website Development, Social Media and a number of other digital marketing services. Our services allow clients to focus locally, nationally or even globally. Direct Placement will work with you to create advertising campaigns that will convert for your business.
If your goal is to drive consumers into your local business, sales on your website or if it is brand awareness, our digital marketing experts are here to help. Direct Placement is both a Google Premier Partner and Bing Partner. We work closely with our Google Agency team as well as the Bing accreditation team to ensure our clients are receiving the best possible results.
Our clients' needs are of the utmost importance to us. Our account management and paid search teams are committed to meeting those needs and ensuring complete customer satisfaction. We take great pride in the fact that a high percentage of our business is from repeat customers and referrals. Because we want to maintain a high level of customer service, each client is assigned a personal Account Manager, who is a Google & Bing Ads certified individual. We are excited to be partnering with SiteLock to bring a well-rounded website experience to our clients. You can get your website custom built and hosted, advertise it the people who matter to your business and be assured that your security needs are met so you can focus on what you do best.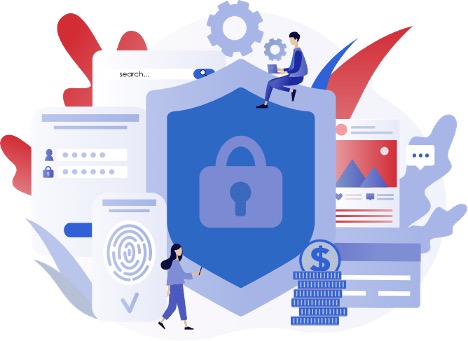 What Security Features Are We Offering?
Scanner & Remediation
Automatic scanning and remediation will ensure that your website is free of threats and up to date to reduce vulnerabilities. This feature includes automatic malware removal, threat detection, CMS patching, plug-in patching, database scanning & cleaning, and security vulnerability repair. Because scans and remediation are automated, you can be sure that your website is protected from malicious bots.
Web Application Firewall
One of the best ways to protect your website from cyber-attacks is to use a web application firewall (WAF). This is essentially a shield that will filter traffic, blocking threats and letting quality traffic through unimpeded. The features included with this WAF are SSL support, website acceleration, bad bot blocking, DDoS protection, traffic filter, database attack protection, backdoor attack protection, PCI compliance and clean traffic bandwidth 5MPBS.
Excellent Customer Service
Included is emergency hack repair, blacklist removal and support anytime time of the day, week and year. Even if a hack does occur, you can know that your website will be taken care of.
Website Backup
No matter how well you protect your site, the threat of cyber attack is never zero. This is why it's important to backup your website in case you need to restore to an earlier version. Website backups start at 2GB and go up from there. Best practice is to have a backup in 2 places, the cloud (which is covered here) and a local backup. This way you know that even if something happens to your site, you can restore it will relative ease.
Security Awareness Training
Cyber security is not a set it and forget it kind of thing. Cyber-criminals are constantly working to find ways around protection. Although security services are essential in protecting your site, they don't account for the human factor. Having security awareness training will help you understand the potential threats that your site faces and will prepare you for security risks that target people as a way to get access to your site. This training will help you spot tactics used by cyber-criminals so you protect yourself.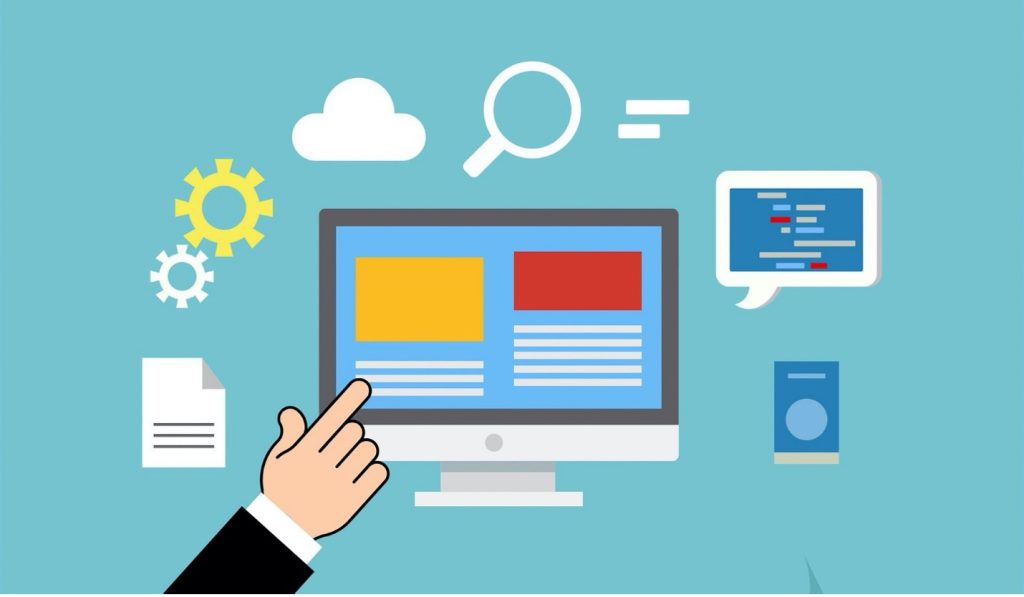 What are the Benefits of Having a Secure Website?
Besides the obvious benefits of protection against cyber-attacks, having a secure website has a few other significant benefits. Having a secure site can have a big impact on your search engine rankings. Having an SSL certificate, which encrypts data in transit, is one of the things that Google factors into rankings and Google will actually send people to a page warning them that the site is not secure before they can enter if your site does not have the certificate.
Besides the SSL, using a WAF will keep your site free of unwanted traffic so the traffic you want can easily get through. This includes crawlers that the search engines use to learn about your site. It's essential that crawlers have access to your site so it can rank well on Google, Bing, or other search engines.
With better search rankings comes more traffic to your website. And when visitors see that your site is secured with an SSL, is PCI compliant, and has the SiteLock Seal, then they know that the site can be trusted. More trust equals more conversions.
Check out DirectPlacement.co to secure your website today!
Direct Placement, LLC is a digital marketing agency that offers a variety of digital ads and services. Our trained and certified team of Account Managers and Internet Marketing Advertisers is dedicated to helping your business achieve its advertising goals. They will work diligently with you to help ensure our advertising efforts are tailored to your specific needs. Contact Direct Placement, LLC today or visit our website to discover how we can start transforming your business one click at a time! You can also follow us on Facebook, Twitter, or Blogger for more online marketing related content.


Direct Placement makes digital marketing easy. Your Marketing Pro is a Google Premier Partner and ready to boost your ad to the top of search results. Get started now.