You have your business up and running, now it's time to get seen. For new businesses the long game of SEO, Content Marketing, and Social Media Marketing won't show an ROI for much too long (that's not to say you shouldn't start working on it, but expect to wait months or even more than a year to see some traction). Google sponsored search can get your site in front of eyeballs really quickly and, if run effectively, can get you a solid return while you build your other channels.
Appearance
What do these ads look like? It depends on what the algorithm comes up with, but there can be up to four ads above the organic search results and up to three below.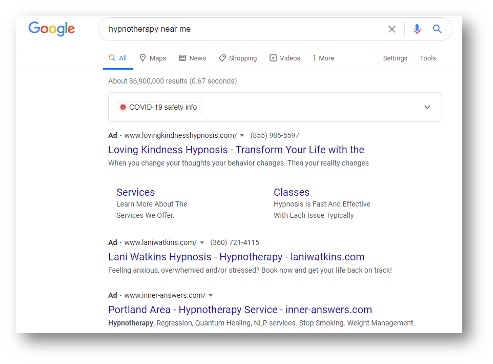 It will be clearly labeled "Ad" (Google has changed the appearance of ads vs organic results many times, check out this timeline from Search Engine Land).
The Auction
How does Google decide what ads show up and how they are positioned? There are four main factors that go into Ad Rank; Bid Amount, Quality Score, Thresholds and Competition. Google also lists context of the query (you don't want to be found for irrelevant searches anyway) and extensions (use them!)
Bidding is based on a Second Price Auction. Basically the highest bidder pays one cent more than what the second highest bidder bid, the second highest pays one cent more than what the third highest bid, etc. There are a number of bidding strategies including Manual CPC, Enhanced CPC,Target ROAS, Target CPA and Maximize Conversions. (Wordstream has an interesting piece on bid strategies). It is important to note that this is on a pay-per-click system as well, you only pay when your ad is clicked on.
Generally, the highest bidder will claim the best positioning. This however is not always the case because Quality Score also plays a role. This score is calculated from three main factors; expected click-through rate (usually based on historical data), relevance and landing page experience.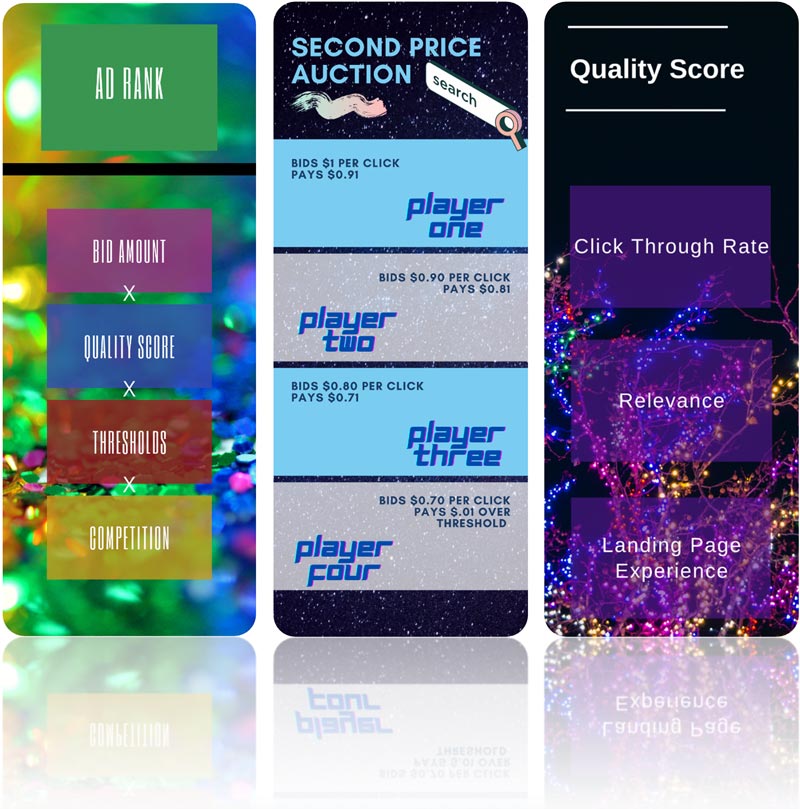 Thresholds refer to the auction floor. The minimum bid that advertisers need to pay to play, if the maximum bid is below the threshold it will not be eligible to appear. That means that if none of the bids are above the threshold, no ads will appear.
Competition refers to other players that are also in the auction. Your placement will depend on their bids and quality scores.
Keywords
Key(word)s open doors. Proper keyword selection is absolutely huge and doing your research is crucial to running effective campaigns. You'll hear some different names for them, but keywords are divided into three main categories by length; short-tail (1-2 words), medium-tail (2-3 words) and long-tail (3+ words).
When selecting keywords keep relevancy in mind. Use negative keywords to eliminate any potentially irrelevent impressions. If you sell living room furniture only, using negative keywords like "outdoor" or "office" can help ensure that your ads only show in the most relevant of searches.
Look into using long-tail keywords. Although long-tail keywords may be searched less often, they show greater intent. If a user searches "basketball," then they could be looking for a number of different things like scores, videos, rules, etc. If, however, they search "spalding basketball backboard," then they are much more likely to convert.
Make sure your landing pages are relevant to your keywords. Google pays attention to the relevance of where ads send a user.
How can you find out what your target audience is typing into Google so you can focus on the right keywords? Using tools is a great way to find what keywords will work for you, and there are a lot of them.

Google Keyword Planner is a good place to start (Ahrefs has a great blog that covers how to use it like a pro), but there are many more including Google Search Console, Ubersuggest, SEMrush, and Soovle. These tools work in different ways, some will give you suggestions for keywords, others will show you what keywords your competition ranks for and most will show you some kind of statistics associated with different keywords.
Google Ads has a video specifically about choosing the right keywords. They offer the following five tips: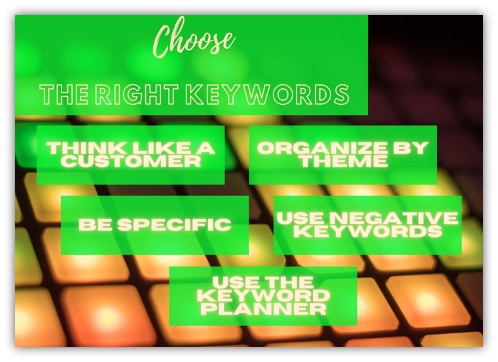 Performance Indicators
Why does advertising exist? When it comes down to it advertisers are all about ROI. There are a lot of different ways to determine how well your campaigns are running. These are called KPI's (key performance indicators)
There are many different KPI's , but here are a few that are relevant to PPC ads:
Return On Ad Spend (ROAS)
Conversions
Conversion Rate
Clicks
Cost Per Acquisition (CPA)
Click-Through Rate (CTR)
The KPI's you choose to focus on should be directly connected to your business goals. They should be metrics that can show you whether or not you are on the path to achieve what you set out to. If your goal is to build awareness, then impressions and clicks would be good KPI's. If your goal is to increase sales in your online store, then Conversions, CPA, and/ or Conversion Rate may be the KPI's you want to focus your attention on.
Conclusion
It's easy to get started on Google's sponsored search, but there's a lot that goes into doing it well. Understanding the auction, choosing proper keywords and building strategies around your business can be challenging. Many business owners are already too busy running their business to devote the needed time to develop and maintain effective strategies. If you are finding that you are unable to plan, implement and optimize your marketing, it may be a good idea to outsource. Running ineffective campaigns is throwing money away.
As a Premier Google Partner, Direct Placement offers it's trademark service Direct Placement® on Google at a flat monthly rate with data directly from Google to support proper keyword selection. This is 24/7 risk free placement on the front page of Google without the headache of paying for extra clicks.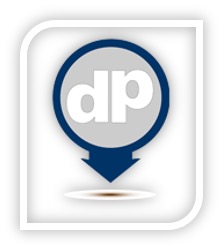 Direct Placement, LLC is a digital marketing agency dedicated to shaping our advertising efforts to best fit your company's needs. We are a Google Premier Partner and Bing Ads Accredited Company that specializes in a number of digital advertising formats. From our trademarked flat-rate SEM marketing service to social media marketing and even directory profile creation, we have a number of services that we can use to help your company thrive. Contact Direct Placement, LLC to learn more about how we can start transforming your business one click at a time! You can also follow us on Facebook, Twitter, or Blogger for more regular marketing content.
Direct Placement makes paid search easy. We are a Google Premier Partner with a team of certified Professionals ready to boost your ad to the top of search results. Get started now.