Why You'll Love Google PPC Management
Your pay per click services will be managed by a Google Premier Partner. Google Ads is Google's pay-per-click (PPC) advertising solution, which allows businesses and website owners like you to bid on the chance to show an ad next to searches on Google.com, right when people are looking for what you have to offer. You will only pay when someone clicks on your ad to visit your site or call your business, and the ads give you the opportunity to be noticed by a broader audience online. PPC ads with Google Ads are paid online advertisements which appear next to relevant searches and other content on the web. Using Google Ads can help you target your audience and get you exposure online much faster than Search Engine Optimization efforts.
Transform Your Business One Click At A Time!

  Get Found Online Now
When searches relating to your industry are performed on Google, users will be able to find your website in prominent locations.

  3-Month Initial Commitment
We ask for 3 months to get your account set up and optimized. Account optimization takes work and we aim to create success within the initial commitment.

  Flat Fee Management Plans
We offer plans for all business types and all budgets. Most plans allow you to pay as you go. Understanding what your monthly budget is being used for is an important piece to tracking ROI.

  Work With Experts
Direct Placement, LLC has helped hundreds of businesses with internet marketing since its founding in 2010. We are a Google Premier Partner with 5 Google Certified individuals.
What Our Clients Are Saying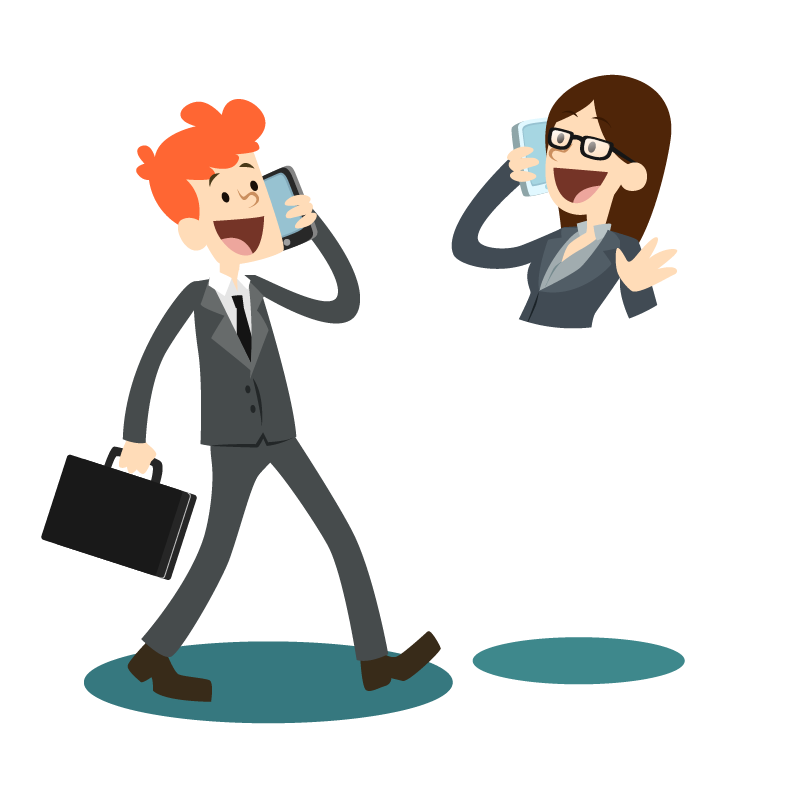 "Direct Placement has really helped us with our online presence. I don't know what we'd do without Dianna. She is so easy to work with and has taken the time to learn about our company and what we need to ensure customers can easily and efficiently find us on the internet."

"Dianna is a great account manager we've been working together for about 3 years now and she has always taken the time to full-fill my business needs. She has also done research to help advertise my business the best. I highly recommend her to any that is trying to advertise their business via Google."

"We have been working with Direct Placement for a long time and are extremely pleased with our relationship. When Google changes their search/placement conditions Direct Placement are quick to respond. I attribute much of our advertising success to our relationship with Direct Placement and highly recommend their service to anyone looking to optimize their position on web searches."
What You Can Expect From Your Google PPC Campaign
At a Glance

  Proper Keyword Selection
Our Internet Marketing Advisors and our certified Placement Strategists are both highly trained in ensuring your business is featured on a multitude of keywords which target your audience.

  Track Your Results
Transparency is important and builds trust in the agency you retain. You will receive secure log-in credentials so you can review your account and check its performance at any time.

  Campaign Traffic Reports
Trouble understanding your account activity? If so, just request a monthly traffic report and we will prepare one for you. Then call your Account Manager and they will be happy to review it with you.

  Regular Account Optimizations
Regular account review is an important step to getting the most out of your Google Ads account. Accounts are reviewed at least weekly and we also provide a month end review for each client.

  Complimentary Website
As part of account creation you have the option to take advantage of a complimentary micro-site, which is especially important if you do not already have your own website.*
*Complimentary micro-sites are optional and do not apply to e-Commerce websites.

  Conversion Tracking
Wouldn't it be nice to know that the money you're investing is actually producing a return and meeting your goals? Conversion tracking allows you to see what's working and what isn't.
Clients using Direct Placement for Google Ads Management see a spike in their impressions, clicks and conversions. Impressions served last month = 111,035,707. Clicks last month = 1,264,226 (Your results may vary)
Click the button below to view a typical Sponsored Google Search Result.
Sponsored Ads Placement
Be Discovered
Starting at $25/Monthly Ad Spend
Get Found On Google & Partner Sites
3-Month Initial Commitment
Flat Fee Management Plans Available
Track Your Results
Account Optimizations
Complimentary Website
One-time creation fee as low as $54.99
Frequently Asked Questions About Google Search Engine Marketing
Are we partners with Google?
We are a Google Premier Partner and have a business relationship with Google which allows us to manage your account, but we are not Google. When you talk to an advisor, they might say "regarding Google.com." What we are intending to communicate is that Google is the search engine that we will be managing your company's ad(s) on. If you have further questions regarding our relationship with Google, please contact your account manager for clarification.
Where will my ads appear?
Your ad(s) will appear in the selected regions only (E.g. If your ad(s) are set to run in the US only, you will not appear in Canada). When your ads appear, they will appear in the sponsored ads section of the search engine. The ad(s) can appear in any position on the page at any time. Ads appear at the very top of the page, and sometimes at the bottom. Remember, Google has an algorithm which mixes up the results regularly. According to
Google's Partner Policies
no one can guarantee any particular position on the page. To review ad positioning please request a traffic report from your account manager or use the Google Ad Preview tool. If you are utilizing Google Display campaigns your ads can be seen on Google Partner sites.
Is there a free trial period?
No. We cannot offer a free trial period because Direct Placement, LLC incurs debt when creating accounts and promoting your website.
How do I know how much traffic my ads are generating?
We provide traffic reports upon request but each client receives login credentials so that they can see performance data as often as they'd like.
Can I only have one campaign type?
You may
have as many
campaigns and
keyword
s
,
placement
s
, topics
or display
selections as
you
desire.
Each client will have a different account setup depending on their goals and budget.
How do I add or change my keywords and campaign types?
To make account modifications simply speak with your account manager. They are there to work with you so that your account can be as successful as possible.
What if I only need marketing seasonally?
Remember this is YOUR account and we are here to work with you not against you. Because certain industries are seasonal, if you need to pause your account you may do so. Contact your account manager if you wish to pause your Google Ads account.
Are there any hidden fees for account management?
There are no hidden fees. For all PPC Management accounts we use a Statement of Work that explains all of the particulars to include billing and fee schedule.
If ads can be purchased directly through Google, why pay Direct Placement?
This is a great question! As a matter of fact, it is the "whole question." Why pay another company for something that you can do on your own? Firstly, can you do it on your own? Do you have the knowledge and experience to fully optimize your Google Adwords account? During Adword account reviews we find wasted spend about 95% of the time. Do you have the know-how or time & energy to figure out the ever-changing Google algorithms, policies & procedures? Through our experience we've found that
business professionals greatly value their time. Business owners would like to have their internet marketing handled by a company who specializes in that field. We could all change our own oil. We could all landscape our own yards. We could all cut our own hair. But in our society, time is worth money and so is the relief of knowing something is done right. So you are paying Direct Placement LLC for service, account management and risk. Direct Placement LLC steps in for businesses so they can focus on serving their clients.
Is there a guaranteed ROI with Google Ads PPC?
As much as we would like to guarantee that each client will see an instant return on investment, it's just not possible to predict what users will do. Some will act and others won't. Because Direct Placement LLC is a marketing agency, all we can guarantee is we will make every reasonable effort to drive customers to your business. Over the life of your ad campaign(s
) your account manager
will make recommendations to ensure the best results. Remember, you're investing
in your business and sometimes it takes a bit of time to get the desired results.
How do I cancel my account?
In one of the following ways: First, you simply send an e-mail to cancel@162.241.193.82 and in the body of this email provide your name, contact details, CID # and business name if applicable. In the subject line please type "Cancel Account". Secondly, you can contact your account manager and let them know you would like to cancel our services. Lastly, you may send a cancellation through our website account management page at the following URL:
https://directplacement.co/account/
.