Personal Trainer 1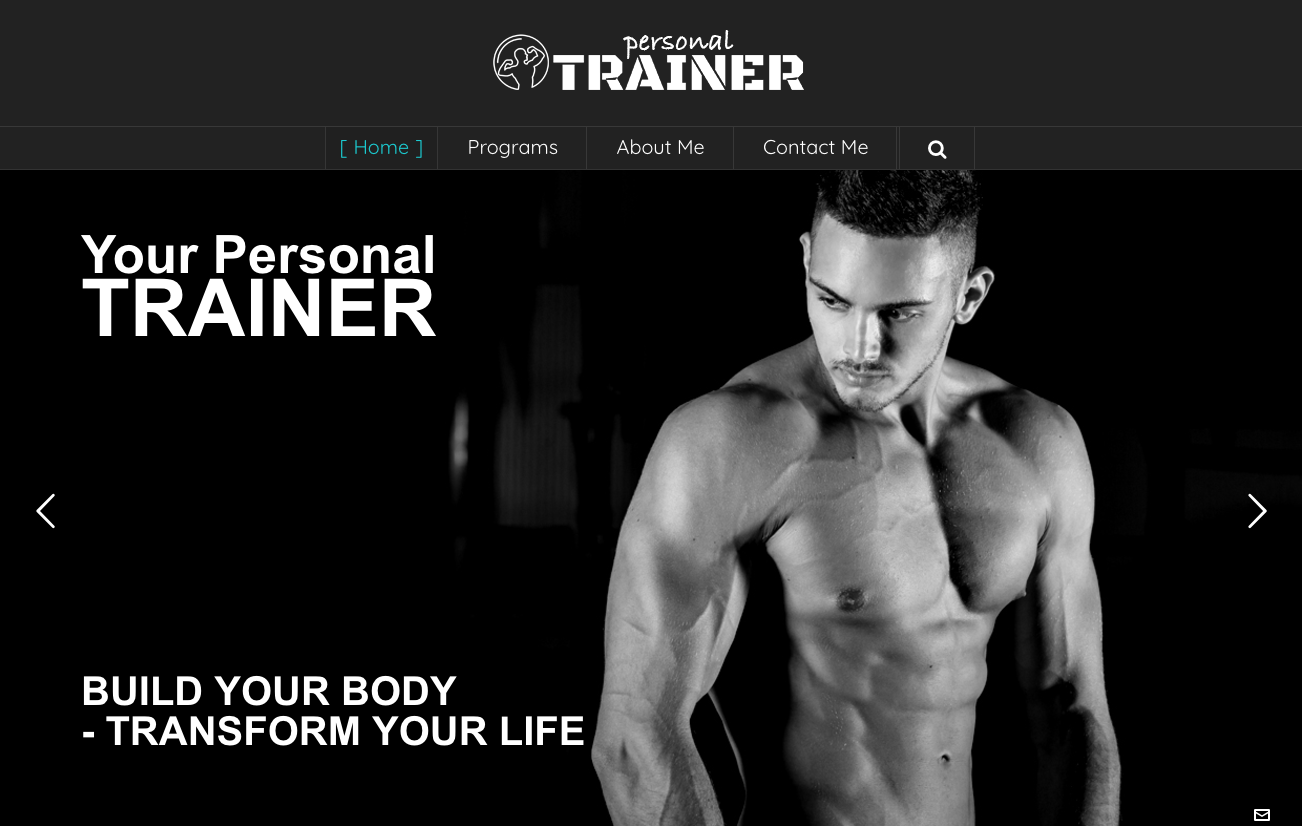 To Visit the live Demo go here: Personal Trainer 1.
This Personal Trainer website template is an excellent choice for businesses looking to gain more customers and help them stay motivated. A welcome message with a large, attractive headline is prominently in the middle of the "Home" page. This will catch a customer's attention and engage them with your website.
The template provides multiple spaces for information about your services. There are mini-descriptions on the "Home" page with links leading to other pages on the website solely dedicated to introducing customers to the programs you offer and the ability to help them reach their goals. This template also provides spaces for information to help potential customers improve the health of their lifestyle.
The "Home" page includes mini-descriptions and links to pages with recent success stories, tips, advice, and more. Your customers will be able to find out how to contact you from every page of this website. A bold and attention grabbing "Get In Touch" button is included at the bottom of each page. When clicked, the button immediately takes them to the "Contact Me" page of the template. On this page, your company's address, phone number, and email are listed next to a contact submission form. The page even includes space for a big, interactive Google map pin-pointing your business location. This will make it so that no customer is ever confused about how to get ahold of you or visit your business.
If you want a website that draws customers in and motivates them once they've decided to improve their health and fitness, this is the template for you. Contact us today to get started with this template!